Last Thursday, amid the fervor of the fair festivities, the Casa de Cultura de Herencia opened its doors to unveil a space that seeks to witness the rich local history: the "Rincón de Fontecha".
Under the supervision and passion of the Herencia researcher Ángel Martín-Fontecha, this space promises to be a journey through time for visitors. As a permanent feature, the "Rincón de Fontecha" will offer different sections that delve into episodes of Local History. These include commemorations, memories of prominent historical figures from the town, curious anecdotes, in-depth studies on surnames deeply rooted in the town, and a comprehensive historiogram that condenses eight centuries of historical events in Herencia, connecting local events with events of international, national, and regional significance.
The staging of the corner has already generated much discussion. Aspects such as the tribute to Don Pedro Roncero, the detailed analysis of the Abengoza surname, the upcoming October commemorations, and a special focus on the historical relevance of the farmers of Herencia in the region are just some of the jewels on display in this corner.
Undoubtedly, the "Rincón de Fontecha" promises to be a stronghold for the culture and memory of Herencia, inviting locals and visitors to immerse themselves in the episodes that have shaped the identity of this beautiful town.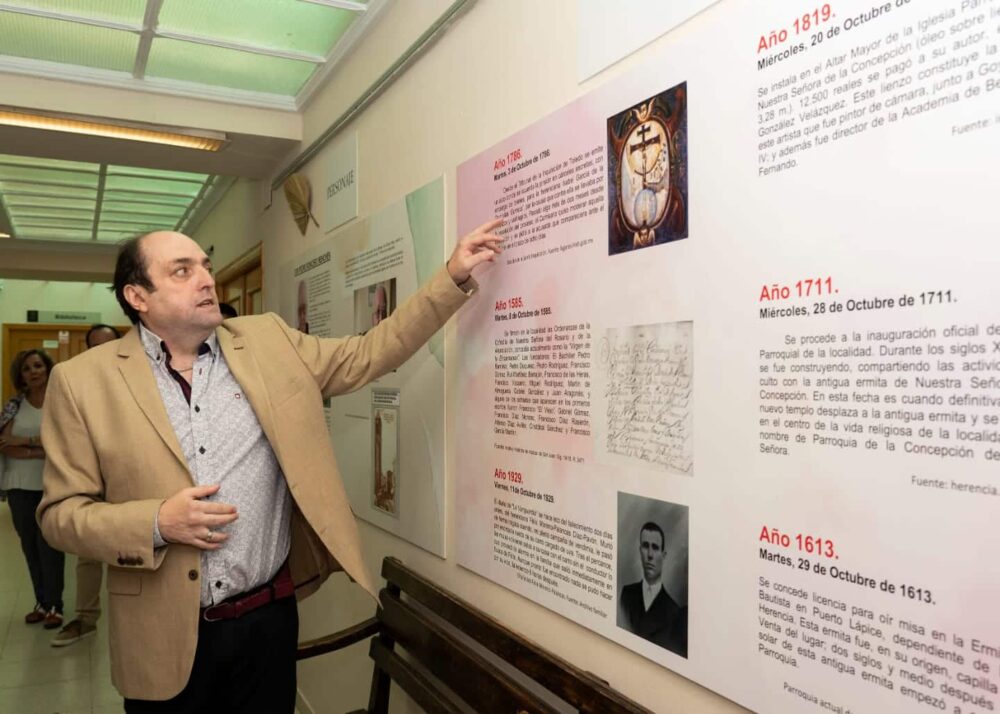 Spanish post in Un viaje por la historia local de Herencia